Does GM Have the Subprime Answer?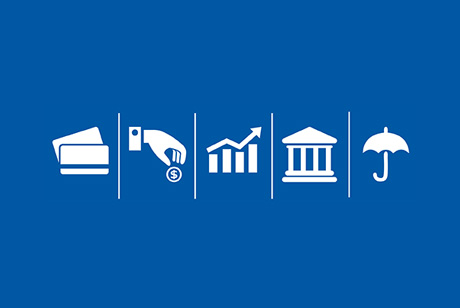 It is evident that GM needs to do something to improve sales. And a robust expansion into the subprime lending market might just be the right prescription. It is a field ripe with potential for the company. After all, it is a huge segment of the U.S. auto market. Sharon Terlep, a writer for the Wall street Journal, quotes Melinda Zabritski, director of automotive credit for Experian Automotive as saying, "By not financing [subprime] consumers, they are locking out about 40% of the U.S. population".
GM is way behind the pack this year with regard to year-over-year sales increase. After all, Ford, their rival across town, is already up over 30 percent. Honda and Toyota are seeing better increases as well. And, when it comes to lending, all three are getting much better results than GM in the subprime arena.
GM does have a severe barrier to subprime lending though. Ford owns their own finance arm, as do Honda and Toyota. Attracting more buyers is easy. When sales need a boost, all these three automakers need to do is tell their lending arms to relax their qualification standards. GM can't do this.
In 2006, when GM was in need of cash, they sold 51 percent of GMAC to a private organization led by private equity firm Cerberus Capital Management LP. This group ran into struggles of their own with subprime mortgages in 2008 and was bailed out by the government. The federal government now owns 56 percent of Ally Financial, Inc., formerly GMAC, and 61 percent of GM.
When GM needs a shot in the arm for sales they can't demand Ally to loosen the lending requirements because they don't own the bank. However, they are a bit boot-strapped because the Government has named Ally as GM's primary lender. Ally finances almost 40 percent of GM's total sales.
Now we wonder, will GM open its own finance company? A few months ago the company researched this notion. However, research now shows that, for the near term, the company does not plan to open a lending arm or try to take back control of GMAC.
So, what will GM do? An article by Ken Thomas of the Associated Press cites GM spokeswoman Renee Rashid-Merem, "We are developing relationships with other financial sources on a selective basis for specialized financing needs, such as leasing and subprime financing." So, if you have less than perfect credit, say below a 620 score, you may soon be in luck.
We know GM needs a sales boost. Their North American president, Mark Reuss, was quoted last month saying the company wants to expand their subprime lending power. So, the millions of car buyers with less than perfect credit scores, who are looking for a new car, may be in luck. If you fall into the class of shoppers who worry their credit may block them from owning a new car, don't worry, GM may soon have a vehicle and lending that is perfect for you.